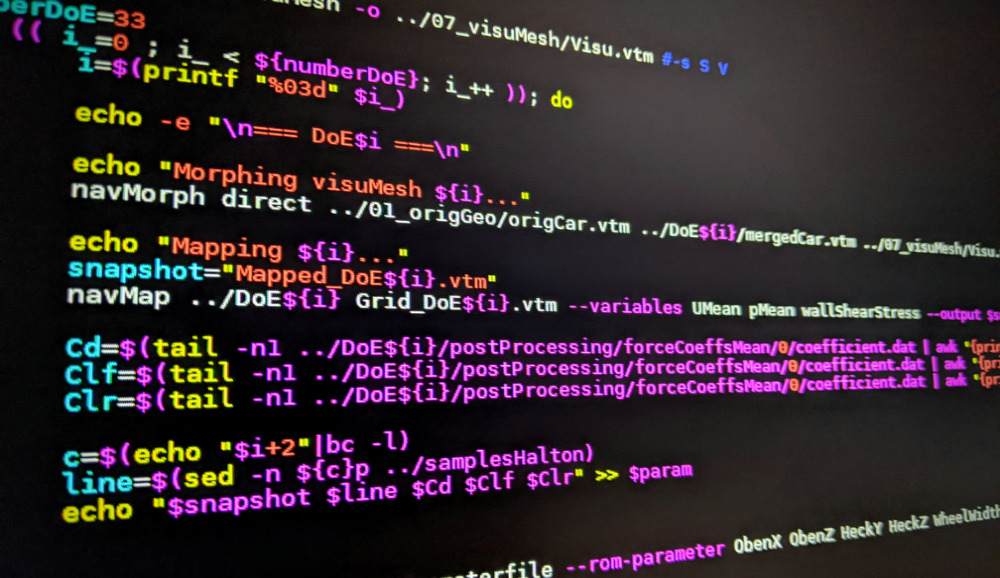 Process Automation
In hardly any other area of the CAE world is saving money so expensive.
Our Approach
The most valuable and generally the most expensive resource in a company are the employees. When people do the work which computers could also perform, then this is seldom efficient, and even more rarely motivating. Here is a list of the work steps in CAE processes which, in our experience, can largely be automated:
Pre-processing: Checking, alignment, scaling and wrapping of geometries
Workflow: The execution of commands and programs on a cluster
Post-processing: The generation of pre-defined tables, graphs and pictures
The Stages of Process Automation
Understanding the development process: How do the operators use the tools?
Understanding the HPC infrastructure: How is the cluster configured and administered?
Conceptual design of the process
Implementing all the required programs and scripts: Pre-processing, workflow and post-processing
Rolling out and testing the process
Schooling the operator in its use
Service and support during ongoing operation
We establish a bridge between the user and the system administrator
The last four points require the elementary tools of process automation, which it goes without saying we are proficient in. In particular, our customers value the following about our work (see References): We speak both languages!
As engineers, we know what makes a comfortable process, and understand what users want. At the same time we are conscious of the requirements and problems of the IT department, enabling us to design a process that is ideal for both worlds.